Celebrating 30 years of
Death Row Records excellence.
Designed by the creative teams of Beatsource, Death Row Records, and JetPack as an homage to the label that's been serving DJs since 1991.
LIMITED EDITION
Beatsource × Death Row Records × JetPack
$180
Now available
This one-time drop has been designed to celebrate 30+ years of quality music delivered by the iconic rap label, Death Row Records. Limited to 500 units, the bag features exclusive upgrades including custom lining, a scratch-resistant front panel, and one-of-a-kind accents, offering DJs a tool with utility and collectibility.
LIMITED EDITION
Feature Highlights
Exclusive embossed dog tags with matching rubber silencers.
Commemorative 30-year woven label in Death Row Records brand color.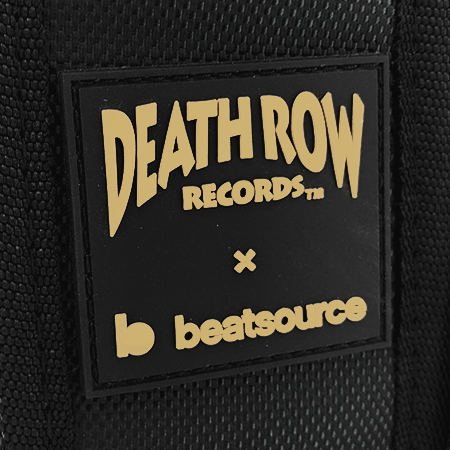 Exclusive Death Row Records x Beatsource extruded PVC patch on left strap.
Limited edition sticker sheet featuring Beatsource and Death Row Records logos and DJ character.
Custom 420D inner lining made from durable ripstop material.
Pass-through sleeve, convenient when travelling with a roller bag.
Subscribe for access to millions of classic tracks and exclusive DJ Edits.